A premium digital auto parts channel for any online project.
Intuitive tool for maximum impact.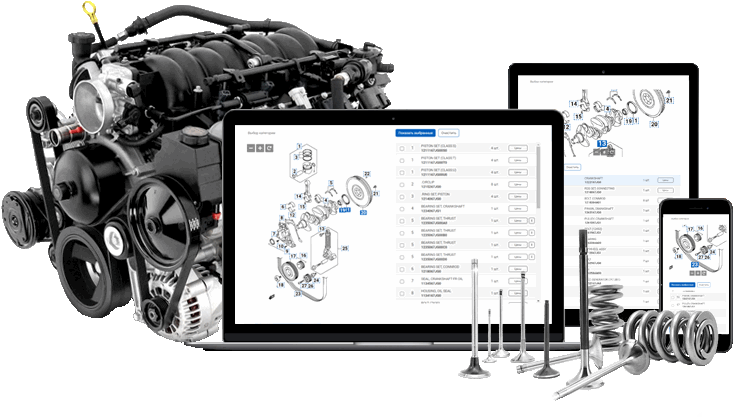 Online corporate-level catalogs for wholesale and retail.
Expand the online auto parts and accessories industry. Offer your customers excellent service and ensure accurate auto parts selection using the original catalogs. Grow without limits, connect with online car owners and unlock new opportunities for financial growth.
Get started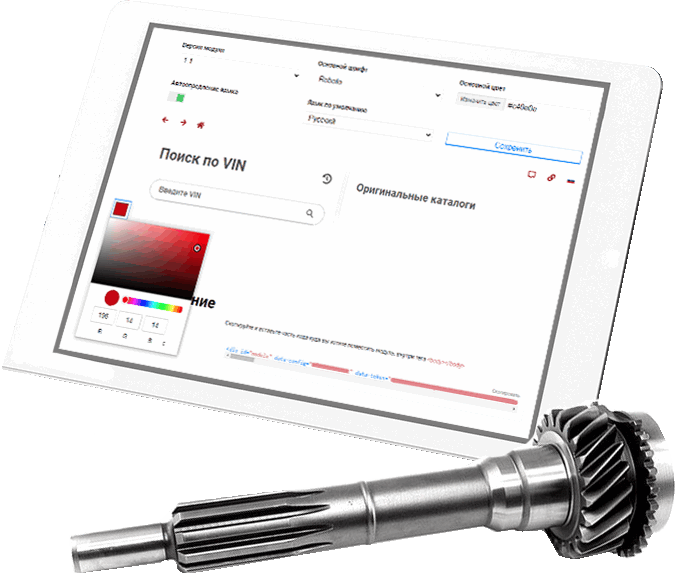 Module combinations
Decide for yourself how to configure the catalog module and which car brands to use. The module is embedded in all Internet projects regardless of the site management system. Allows you to customize color solutions, fonts and default block locations, always remain fully adaptive to mobile and all known erranes resolutions.
Get started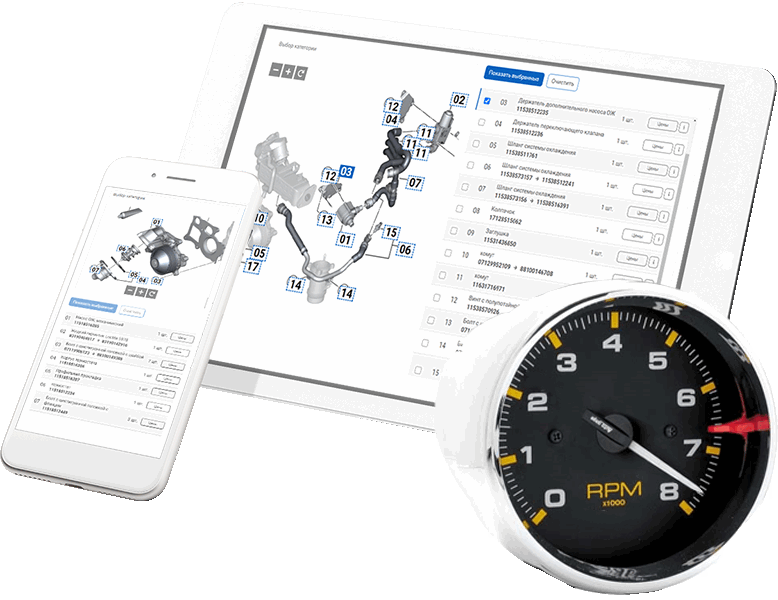 Module benefits
Reduce costs, uncertainty, and time to market. Select only the catalogs required by the oem, or try the entire kit in action. Regardless of your choice, the functionality of our catalogs will attract new clients and will force you to constantly look at your Internet project on a new one. Use our years of experience in one digital solution.
Get started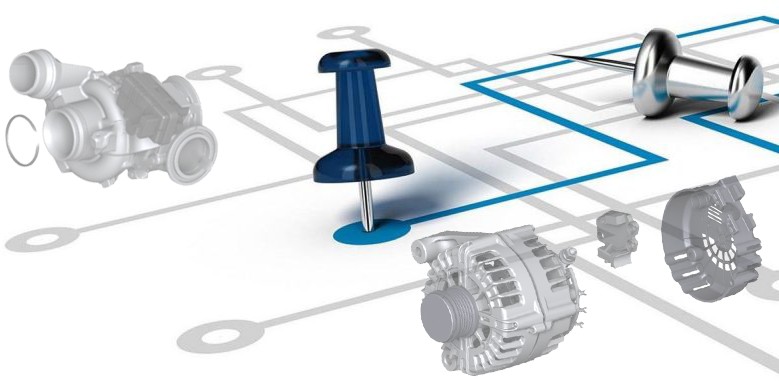 Original catalogs as a strategy of leadership in the auto parts market
Multiple product line expansion and continuous availability
Electronic parts trading provides huge opportunities for financial development. Our catalogs are well developed, have a clear interface and constant update of versions. Eliminate unnecessary risks and costs for solutions presented on the market by other companies, professional among them, all the same type, there is no highlight. Find everything you need with one partner.

The Alfa VIN provides industry-leading digital experience in the auto business, easy-to-retail cataloguing and excellent analytics to deliver the most complex strategy.
Directory extensibility

Complete control

Free version updates
100% audience coverage

Online Availability 24/7

Maximize revenues
Get started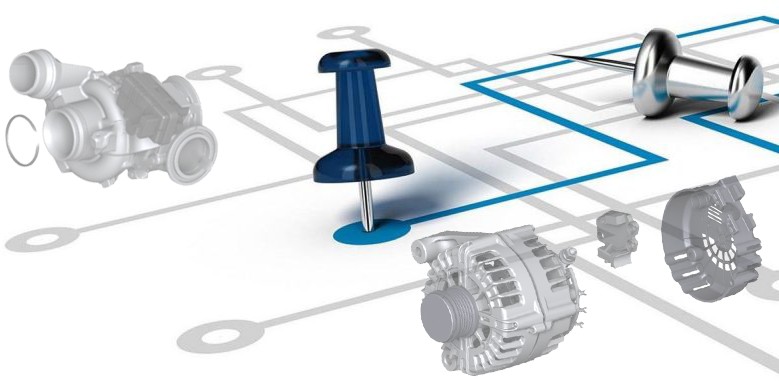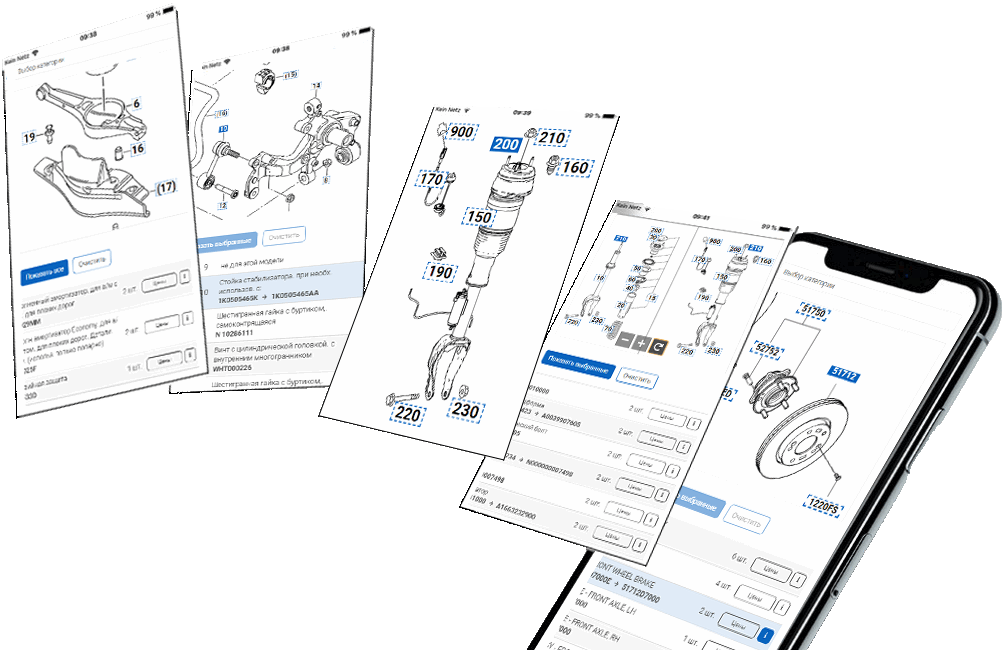 Online trading service, e-commerce
Attract new customers with a wealth of digital experience. Sell more products online.
Whatever your business goals, we have a product to help you achieve them. The original VIN Alfa catalogs push the boundaries of wholesale and retail programs, offering every user access to information about OEM quality parts. Simplify the selection of spare parts for all participants, from individual customers to small, medium and large enterprises

E-commerce based on original catalogs, will make the most of your basic site or online store. The Alfa VIN makes it easy to get started thanks to a smooth set-up process. There is no need for hard work, and integration does not compromise existing functionality.
An efficient solution for the auto business

Unlimited bandwidth
Maximum accuracy of order creation

Real decline in returns
Get started
Find auto parts as quickly as possible, write words as you like.
The latest search system for original catalogs using modern technologies.
Intuitive online search of auto parts by catalogs and databases EPC, Microcat, etka, Snapoon, Fast, ETK, and more. Expand your retail and wholesale customer service area by offering everyone access to original quality parts information and quick online order creation.

Monitor your website's vinyl punching statistics from Vinalfa's personal office.
Search in Russian and English

The constant expansion of synonyms

For all users
Quick and easy parts selection

No special knowledge required

Pick up to little things in seconds